Traditional physicians are heavily influenced by the insurance companies that pay them. These physicians often see 30+ patients a day and manage between 2,000 and 5,000 patients.
We are different. We work for you. Your Essential Health monthly subscription ensures that you are part of a very small group of patients each one of our doctors manages – typically less than 200. This means you get plenty of time throughout the year to meet with your doctor to focus on prevention.
If you get sick, you can connect directly with your doctor anytime 24/7, and skip the wait times you get with traditional practices. Have a question? Send your doctor an email or text message and get a direct response. Fast.
We approach health care in a new way by evaluating the root causes of illness from a functional and integrative perspective. We get to know your personal health profile and help get you to where you want to be with an actionable plan leading to optimal health.
We are with you every step of the way, every day.
After submitting your information, please check your email to schedule a complimentary Meet & Greet or to provide additional information about your request.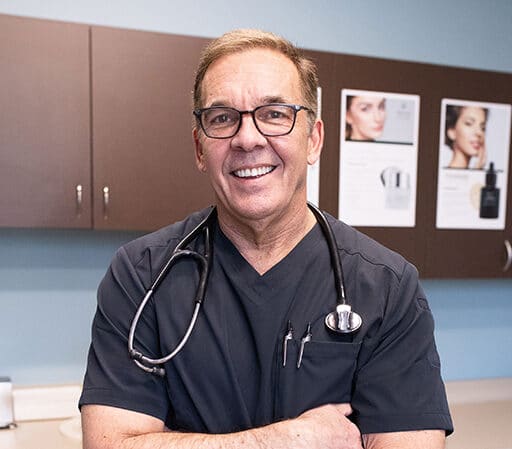 James "Jay" Stevens, MD, CAQSM, ABAARM, FAAFP
James "Jay" Stevens, MD, CAQSM, ABAARM, FAAFP is the founder of Essential Health. Having practiced innovative primary care medicine for 30 years, Dr. Stevens has worked in various conventional primary care settings, including group private practice and as a hospital-employed physician and physician leader.
In 2003, Dr. Stevens founded Carolina Family Practice & Sports Medicine (CFP&SM) in Cary, North Carolina. CFP&SM is now part of Duke Health's Private Diagnostic Clinic. Dr. Stevens remains the Physician Administrator for the practice which now has locations in Cary, Raleigh, and Holly Springs, NC, with a staff of 12 physicians and a patient panel of nearly 60,000.
Dr. Stevens has served as the Team Physician for the National Hockey League's 2006 Stanley Cup Champion Carolina Hurricanes since the team's arrival in Raleigh in 1997. He also serves as the Company Physician for the Carolina Ballet.
In 2004, Dr. Stevens introduced his Executive Health Program at the American Institute of Healthcare & Fitness in Raleigh, NC. This program quickly morphed into a direct primary care practice. In 2008, he began his formal pursuit of functional medicine training and practice due to his continued commitment to helping his clients achieve optimal health. His desire to provide the highest quality health care services motivated Dr. Stevens to establish Essential Health which now has three locations in the Raleigh, NC area and is poised for national growth.
Dr. Stevens earned a Bachelor of Arts in Zoology from the University of North Carolina – Chapel Hill and a Doctor of Medicine degree from East Carolina University School of Medicine. He completed a Family Practice Residency at the Fairfax Family Practice Program of the Medical College of Virginia and the first Sports Medicine Fellowship at the University of North Carolina – Chapel Hill in 1991. He is Board Certified in both Family Practice and Anti-Aging Medicine. He holds a Certificate of Added Qualification in Sports Medicine and is currently enrolled in the American Academy of Anti-Aging Medicine's Peptide Therapy certification program.
Dr. Stevens is a Fellow in both the American Academy of Anti-Aging and Regenerative Medicine and the American Academy of Family Practice. He is a member of the American Medical Society of Sports Medicine and Hyperbaric Medicine International.
His clinical focus encompasses all services at Essential Health. As Chief Innovation Officer at Essential Holding Company, Dr. Stevens is part of a growing effort to seek, refine and introduce new knowledge and methods to Essential Health clinics in a constant quest to provide an avenue towards better health for those we serve.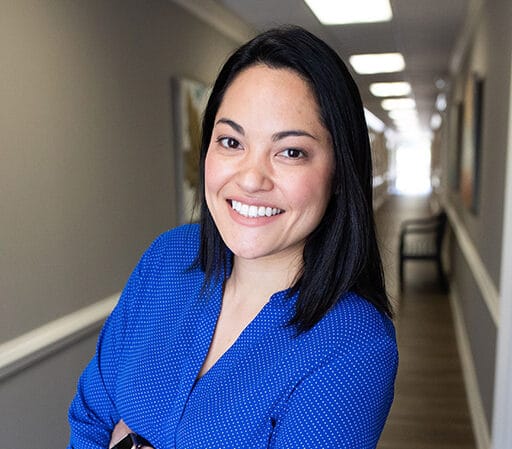 Jennie Welner, FNP-BC, ABAAHP, FAARM
Jennie Welner, FNP-BC, ABAAHP, FAARM is a Family Nurse Practitioner at our flagship location in Cary, NC, and has been a part of the Essential Health family since 2013.
In February 2012, while attending the American Academy for Anti-Aging Medicine's (A4M) Conference, she was introduced to and began her passion for bio-identical hormone replacement therapy (BHRT). Encouraged by A4M's passion for higher education, she sought to become one of the leading practitioners in North Carolina's Triangle area for anti-aging medicine. Through the years, she has developed and implemented practice protocols and sought subspecialty certifications in anti-aging and regenerative medicine.
Her clinical focus is hormone optimization, thyroid health, adrenal health, aesthetics, skincare, hair restoration with PRP, IV nutrient therapy, and weight management.
Jennie's professional experience includes time as a Registered Nurse in the Neurosurgical Step-down Unit at Duke University Hospital and with a private family and functional medicine practice in Chapel Hill, NC.
Jennie earned her Bachelor of Science in Nursing degree at Florida State University and Master of Science in Nursing degree and the University of North Carolina Chapel Hill.
Her additional training and certifications include ANCC Board Certification; Diplomate Certification in Anti-Aging Medicine, American Board of Anti-Aging Health Practitioners; Foundational IV Certification;
Advanced IV Certification; Weight Management Certification; Metabolic Medical Institute; and
Aesthetic Medicine Fellow, American Academy for Anti-Aging Medicine.
Jennie is a member and Diplomate of the American Academy for Anti-Aging Medicine.
Jennie believes in Essential Health's comprehensive approach to health optimization and is blessed to have been a part of it since its beginnings. She loves building relationships with her patients and being a part of each person's support system to collaboratively achieve their optimal wellness.
Ready to talk? Schedule your virtual meet & greet today.
M. Koselke
"I would totally recommend coming here for any type of hormone replacement therapy. They make you feel welcome and valued. When you get the tests done, not only are you given a copy of the results, but they take the time to go over all of them with you. If you're not sure they will explain what certain things are and why they are important. I had gone to another company for therapy, but never got this type of service, and attention to detail. It's in your best interest to visit or call them at Essential Health. I know they have made a huge difference in how I feel. Thank you so very much!"
J. Lawson
"I have been very fortunate in my lifetime, but never more fortunate than when I met Dr. James Stevens, the most competent, considerate, and committed doctor I have ever known. He indeed is a rare find in this very rush about, not enough time world. He has been my wife's and my doctor for over twenty years. He has not only treated what ails us but is committed to our ongoing wellness and has been there at every turn when we needed him. If this sounds a bit over-blown for a doctor, I would say you would be right but then again you would need to find for yourself why we feel that way."
919.926.3010
Essential Health - Cary
3750 NW Cary Pkwy, Suite 111
Cary, NC 27513
HOURS
Monday-Wednesday & Friday, 8 am - 5 pm
Thursday, 8 am - 12 pm