Traditional physicians are heavily influenced by the insurance companies that pay them. These physicians often see 30+ patients a day and manage between 2,000 and 5,000 patients.
We are different. We work for you. Your Essential Health monthly subscription ensures that you are part of a very small group of patients each one of our doctors manages – typically less than 200. This means you get plenty of time throughout the year to meet with your doctor to focus on prevention.
If you get sick, you can connect directly with your doctor anytime 24/7, and skip the wait times you get with traditional practices. Have a question? Send your doctor an email or text message and get a direct response. Fast.
We approach health care in a new way by evaluating the root causes of illness from a functional and integrative perspective. We get to know your personal health profile and help get you to where you want to be with an actionable plan leading to optimal health.
We are with you every step of the way, every day.
After submitting your information, please check your email to schedule a complimentary Meet & Greet or to provide additional information about your request.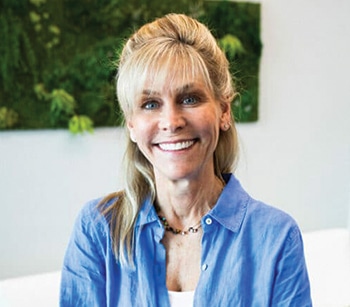 Kristin "Kris" Bailey, FNP-C, ABAAHP
Kristin "Kris" Bailey, FNP-C, ABAAHP, is a Family Nurse Practitioner providing patient care for the Raleigh, NC, Bountiful, UT, and Bozeman, MT locations. She has years of experience in a number of fields, including pediatrics, geriatrics, medical/surgery, ER, OR, PACU, plastics, home health, and family practice, and is board certified through the American Academy of Anti-Aging Medicine. She firmly believes that "one size does not fit all" and loves the patient/provider collaborative approach of tailoring treatment plans for each individual.
Kris' clinical focus is helping clients achieve health optimization through preventative care, hormone balancing, regenerative medicine, IV nutrient therapy, thyroid management, stress reduction, gut healing, immune support, and weight management.
Ready to talk? Schedule a Meet & Greet today.
We provide Wellness Consultations as a convenient way to benefit from our providers' vast knowledge and experience, which can supplement current or conventional medical care. These allow you to meet with one of our functional medicine trained providers to discuss your medical history, current complaints or issues, and health objectives, and review extensive lab results to determine your next steps towards optimal health. Consultations may be repeated whenever desired, with or without committing to an Essential Health program.
Balancing your hormones for optimal health requires comprehensive treatment options and a personalized plan. Our medically supervised hormone balance solutions include lifestyle modifications, peptide therapy, and Bioidentical Hormone Replacement Therapy, a natural and personalized approach using subcutaneous pellets, topical creams, or injections. Work with our highly trained practitioners who are among the select few that have completed additional rigorous education in hormone health and anti-aging.
Functional medicine builds on integrative practices by using a systems-based approach to identify and address the root cause of disease.
A. Bramble
"I came to Essential Health after years of hormonal, celiac, thyroid, candida, etc issues. I had seen countless doctors and naturopaths to which some symptoms were fixed, but my overall health was declining. I was at my lowest point and Essential Health has been able to get my body on the right track and even give me a root cause after years of no one understanding. I highly recommend Essential Health practice to absolutely anyone struggling with hormonal issues, food allergies, candida, and so much more. They are so kind and always go the extra mile!"
M. Koselke
"I would totally recommend coming here for any type of hormone replacement therapy. They make you feel welcome and valued. When you get the tests done, not only are you given a copy of the results, but they take the time to go over all of them with you. If you're not sure they will explain what certain things are and why they are important. I had gone to another company for therapy, but never got this type of service, and attention to detail. It's in your best interest to visit or call them at Essential Health. I know they have made a huge difference in how I feel. Thank you so very much!"
Essential Health – Bozeman
985 Technology Boulevard, Suite 102
Bozeman, MT 59718
HOURS
By Appointment Only