Traditional physicians are heavily influenced by the insurance companies that pay them. These physicians often see 30+ patients a day and manage between 2,000 and 5,000 patients.
We are different. We work for you. Your Essential Health monthly subscription ensures that you are part of a very small group of patients each one of our doctors manages – typically less than 200. This means you get plenty of time throughout the year to meet with your doctor to focus on prevention.
If you get sick, you can connect directly with your doctor anytime 24/7, and skip the wait times you get with traditional practices. Have a question? Send your doctor an email or text message and get a direct response. Fast.
We approach health care in a new way by evaluating the root causes of illness from a functional and integrative perspective. We get to know your personal health profile and help get you to where you want to be with an actionable plan leading to optimal health.
We are with you every step of the way, every day.
After submitting your information, please check your email to schedule a complimentary Meet & Greet or to provide additional information about your request.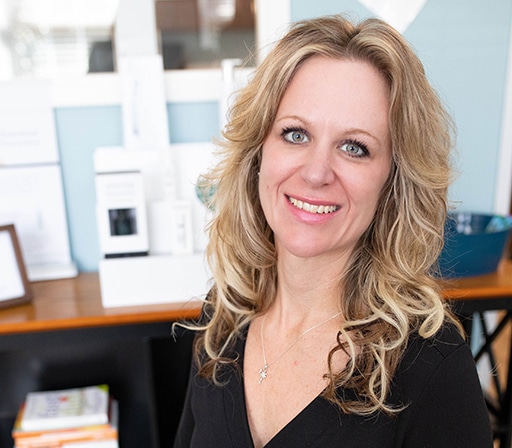 Jennifer Fabrizi, M.S., FA-C
Jennifer Fabrizi, M.S., PA-C is a physician's assistant at the Essential Health – Mount Pleasant location. Jennifer began her career in ER and neurosurgery, then spent 12 years working in dermatology and aesthetics. Her passion lies in human optimization and longevity and working with patients to uplevel their health and performance. Jennifer's own health journey solidified her interest to pursue functional and integrative medicine, completing coursework through the American Academy of Anti-Aging Medicine. She has extensive training in aesthetics, is a Master Injector, and believes that outward beauty is a reflection of inward health.
Ready to talk? Schedule a Meet & Greet today.
A. Bramble
"I came to Essential Health after years of hormonal, celiac, thyroid, candida, etc issues. I had seen countless doctors and naturopaths to which some symptoms were fixed, but my overall health was declining. I was at my lowest point and Essential Health has been able to get my body on the right track and even give me a root cause after years of no one understanding. I highly recommend Essential Health practice to absolutely anyone struggling with hormonal issues, food allergies, candida, and so much more. They are so kind and always go the extra mile!"
M. Koselke
"I would totally recommend coming here for any type of hormone replacement therapy. They make you feel welcome and valued. When you get the tests done, not only are you given a copy of the results, but they take the time to go over all of them with you. If you're not sure they will explain what certain things are and why they are important. I had gone to another company for therapy, but never got this type of service, and attention to detail. It's in your best interest to visit or call them at Essential Health. I know they have made a huge difference in how I feel. Thank you so very much!"
843.350.1794
Essential Health – Mount Pleasant
884 Johnnie Dodds Boulevard, Suite 102
Mount Pleasant, SC 29464
HOURS
Monday - Thursday, 8am - 4pm