We take a personal approach to medicine.
Conventional medicine works well in treating acute conditions such as trauma, respiratory failure, or a heart attack. However, it falls short in finding the underlying reason (or root cause) of your health issue – and typically does not solve the problem.
Functional medicine looks for the root cause of health issues and creates an individualized treatment plan to help reverse the problem, restore health, and even slow the aging process which can be a factor in disease progression.
At BodyRenu, we combine the best of conventional, functional, and integrative medical disciplines to understand the root cause of your condition and help you achieve optimal health.
After submitting your information, please check your email to schedule a complimentary Meet & Greet or to provide additional information about your request.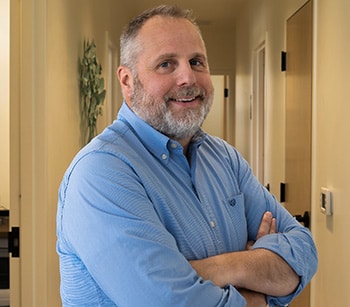 Brian J. Rodgers, DO, ABAARM, IFMC
Provider & Medical Director, BodyRenu
Brian J. Rodgers, DO, ABAARM, IFMC is a family medicine physician at BodyRenu in Bountiful, Utah. Dr. Rodgers has more than 20 years of experience practicing functional and integrative medicine with a passion for whole-person health. He is board and fellowship certified through the American Osteopathic Board of Family Medicine and received full certifications through the American Academy of Anti-Aging Medicine (A4M) in 2010, completed an A4M fellowship in 2012, and completed his certification through the Institute of Functional Medicine in 2017.
Dr. Rodgers specializes in hormone balancing, thyroid function, functional cardiovascular disease treatment and brain health.
Schedule an Introductory Consultation today.
We offer medical consultations, a functional medicine introductory program, and several types of health assessments to help you understand more about your current state of health and provide you with a plan to reach optimal health.
Our subscription-based primary care program includes 24/7 access to a provider for urgent medical needs, unlimited sick visits, annual re-assessments, labs, and semi-annual or quarterly "check-in" visits.
We help address hormone imbalances through Bioidentical Hormone Replacement Therapy, a natural and personalized approach using subcutaneous pellets, topical creams, or testosterone injections.
Our 12-week Weight Loss program is a medically supervised approach to weight loss approach that leads to long-term, optimal health.
Functional Nutritional Therapy consists of one-on-one personalized, comprehensive nutrition sessions to empower, restore, reverse diseases, and shed unwanted pounds. Our Functional Nutrition Therapist works closely with you to personalize a nutrition plan for optimal health.
We offer select aesthetic services and products designed to promote cellular health and achieve powerful anti-aging results to help you look and feel your best. Our aesthetics services are provided by trained and experienced practitioners.
We offer advanced genome testing and bioinformatics reporting to explore genetic variants that can help better understand health conditions and treatment plans.
S. Campbell
"I'd been sick for a really long time and no doctors seemed to have any answers. Working with BodyRenu, I feel the best I've felt in years. I have energy like never before. I don't need naps every day, I have energy to go to the gym, I'm not bloated and overall I just feel really well. My experience here was life changing!"
M. McFalls
"I have been amazed by Dr. Rodgers' personal touch and care that he gives each and every patient I have talked to. It's rare for a doctor to do this these days! Thanks so much for your help and kindness."
801-677-0039
BodyRenu – Essential Health
65 W 400 N Suite 200
Bountiful, UT, 84010
HOURS
Monday – Thursday 8 am – 5 pm
Friday 8 am - 12pm