Our philosophy of care at Essential Health rests on the concept of time. Unlike conventional medicine, the model of our flagship program, Essential Primary Care, was created to give time back to the patient and the provider. This helps to foster strong relationships and provides special attention to each patient's unique healthcare needs. Because of this, we consistently maintain a limited patient panel for primary care programs at each location in order to deliver the highest level of care to our patients who are committed to reaching better health and longevity. With the addition of a new primary care provider in our North Carolina locations, the Raleigh and Cary offices are now accepting new primary care patients!
We are excited to announce we are now enrolling new patients into Essential Primary Care programs in our Raleigh and Cary, North Carolina offices!
Essential Primary Care provides personalized care and 24/7 access to our providers who are dedicated to uncovering the root cause of your condition and bringing you closer to optimal health. Essential Primary Care is a subscription-based program that starts with a deep dive into your current health status, including health history, biometrics, functional exam, diagnostics, physical exam, and extensive lab testing. Then, we create a personalized plan to guide you from disease management to optimal health and longevity. Enjoy longer appointment times, round-the-clock access for urgent needs, no wait time, annual assessments & labs, quarterly check-in visits, unlimited sick visits, and more.
Dr. Kyle O'Brien will officially join Essential Health in August 2023, primarily seeing patients at the Raleigh office, with limited hours at the Cary office.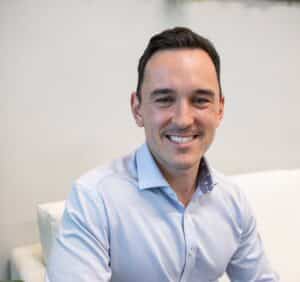 Kyle O'Brien, DO, ABFM completed his residency training program in family medicine at the Cleveland Clinic, where he received additional training in integrative and functional medicine. He is a fellow of the American Academy of Anti-Aging Medicine. Dr. O'Brien has always had a passion for health and fitness. Prior to pursuing a career in medicine, he spent several years working as a personal trainer.
Dr. O'Brien's clinical focuses include longevity, performance optimization, hormone balancing, gut health, regenerative medicine, and primary care. He welcomes patients of all ages.
Get started by scheduling a Meet & Greet and indicating location preference to either "Raleigh" or calling the Raleigh office at 919.208.2314. Appointments available as soon as August!