 You deserve better healthcare.
Welcome to health care that puts you first. At Essential Health – Mount Pleasant, we understand that looking and feeling your best comes hand-in-hand. Receive exclusive and highly personalized care from our expertly trained providers. 
How are we different?
We approach health care in a new way.

We evaluate the root causes of your condition from a functional and integrative perspective and offer programs that do more than maintain the status quo.  

We give you time.

You are part of a very small group of patients each one of our providers manages. This means longer appointments, less wait times, and unlimited access to meet with your provider throughout the year.

We work for you.

Receive personalized care and 24/7 access to our providers who are dedicated to uncovering the root cause of your condition and bringing you closer to optimal health.
We are with you every step of the way, every day.
After submitting your information, please check your email to schedule a complimentary Meet & Greet or to provide additional information about your request.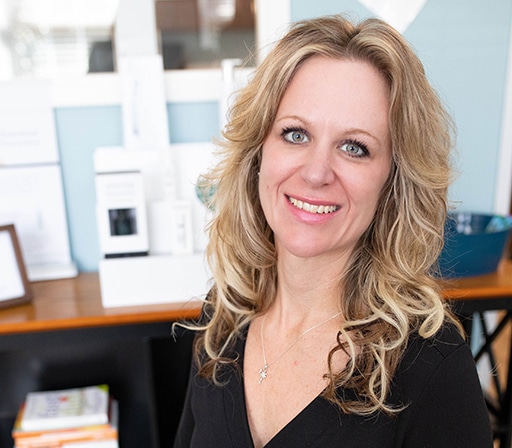 Jennifer Fabrizi
M.S., PA-C
Provider
Jennifer's clinical areas of interest include peptides, hormone balancing, IV nutrient therapy, nootropics, gut health, regenerative medicine, and aesthetics.
"I came to Essential Health after years of hormonal, celiac, thyroid, candida, etc issues. I had seen countless doctors and naturopaths to which some symptoms were fixed, but my overall health was declining. I was at my lowest point and Essential Health has been able to get my body on the right track and even give me a root cause after years of no one understanding. I highly recommend Essential Health practice to absolutely anyone struggling with hormonal issues, food allergies, candida, and so much more. They are so kind and always go the extra mile!"
A. Bramble
"I would totally recommend coming here for any type of hormone replacement therapy. They make you feel welcome and valued. When you get the tests done, not only are you given a copy of the results, but they take the time to go over all of them with you. If you're not sure they will explain what certain things are and why they are important. I had gone to another company for therapy, but never got this type of service, and attention to detail. It's in your best interest to visit or call them at Essential Health. I know they have made a huge difference in how I feel. Thank you so very much!"
M. Koselke
You deserve better healthcare.
OPTIMIZING HEALTH & LONGEVITY • OPTIMIZING HEALTH & LONGEVITY • OPTIMIZING HEALTH & LONGEVITY • OPTIMIZING HEALTH & LONGEVITY • OPTIMIZING HEALTH & LONGEVITY